Brain skilled, step by step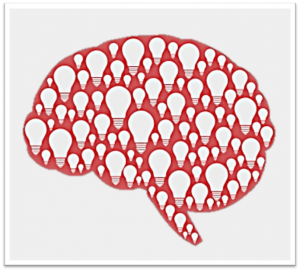 The Brain Skills are for beginners and intermediates. They can after and independently monitored. The overview below shows which courses we have tailor could compile and run for several experts, professionals and managers throughout Europe. In practice, no training is the same. Fortunately, because there is only one best way to permanently improve yourself: Experiential Learning.
The correlation between the Brain Skills trainings is roughly as follows:
Beginner
Advanced

Building a better brain

Best brainstorms
Businesscase building
Consultancy concepts & creativity
Concrete creativity
Mindfulness in business

Just

good memory

Learning to learn
Mindmapping: more with less

Successful

speed reading
Performing in Teams
The 3-day training Performing in Teams is an example of a customized selection of brain, communication and leadership trainings for employees, Management Team members and directors who want to work (together) more effectively and efficiently.
For educational institutions, we developed a special high performance program: Scholing Together.
Personal advice
Do you want advice on which training best suits your learning and development needs best? Please feel free to contact us.