Coaching pathways
Coaching will help you to better and deeper reflect on your daily practice. This personal guidance can be for a shorter of longer period of time by one – or more – of our coaches. Through their help you see what you can do yourself to improve the situation at hand. Successful execution, with or without our guidance, then becomes a simple last step.
The right coaching for you
Power2Improve stands for customization of coaching to your development needs and applications. Based on your personal intake, we will propose your coaching program, tailor made for you. We do not only look at what you want and can improve, but also at how and with which coach you can accomplish your goals best. In consultation with you, we will provide the greatest possible match in, for example, personality, experience, topic specific knowledge and learning style. We provide personal coaching, happiness coaching, enthusiasm coaching, career coaching, business coaching and executive coaching. Both one-on-one and in teams. You can also opt for Personal Training and Practical Coaching: an individual learning pathway in groups.
| Is this what you want to accomplish? | This is the coaching for you: |
| --- | --- |
| Do you want to get the most out of life? In a way that suits you best? | |
| Do you want that dream job, that allows you to put in all your passion, whilst giving you happiness and energy? The best possible next step in work and education? | |
| Do you want to advance in your business and your personal development? To make your business (idea) succeed, in a way that really suits you? | |
| Do you want to further your development as a leader? In a way that suits you? | |
Personalized Training and Practical Coaching
Everyone wants to achieve something different. Matching one's personal development. Therefore, we tailor make programs especially for you. Ideally, we combine training and coaching, so you can learn by experience, in practice.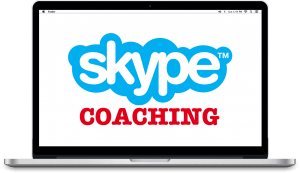 Skype coaching
Do you (temporarily) stay or live outside of the Netherlands? No problem. We'd be happy to coach you via Skype. If you want, we record the conversation on video. This allows you to watch, listen and reflect again, when en where it suits you.
Enthusiasm coaching
Do you want to learn how the power of enthusiasm can help to accelerate both personal and organizational change and strengthen ? How you (and your team) can shift form 'should' to 'willing and able', in a fun and effective way? Then choose our specially for this purpose developed enthusiasm coaching.
What our customers have improved with our coaching:
I was very well supported. Therefore I have been able to run a solid, dynamic workshop. Now I am able to really enjoy to perform on stage.
I now dare to face confrontation by speaking from my feelings and needs. This gives me positive energy. I enjoy every day!
I learned to be well aware of my own strengths, as well as the interests and values of others. This helps me to get people moving.
I was encouraged in a positive way, allowing me to dare to take more initiative. The discussions can be summarized as: interested, pure, enthusiastic, sincere and challenging!
The refreshing, creative and profound approach worked. There have been good results and I learned new, surprising things about myself!
In a short periode of time, I have grown tremendously. For years I thought I could not achieve much. Now I am doing things that I find difficult. I don't walk away from it and get all the support that I need.
Thanks to the wonderful guidance, with sharp questions, I now dare to show emotions in my work. A breakthrough!
I was inspired to look forward in a positive way. I now see that passion, expression and happiness lead to more than being critical and to seeing objections. Thank you!
In a short period I achieved a lot of results. Now I am getting more out of myself. The coach was to the point, in a pleasant way. It was just great, fun, from human to human. Thanks!