Thank you!
Thank you for your application for a place in the Excelerate Your Talent Program.
Invitation or rejection that will help you further
Within two weeks you will receive an answer. Either you are invited for the selection day, or you will receive a rejection. But not just any one. One with tips to help you to continue on your way to your personal top!
Wonderful Woman Webinar Week
While you're waiting, we gladly offer you the opportunity to enroll now in advance for the Wonderful Woman Webinar Week. This unique online event will take place in the near future. We will announce the dates and times soon. Let us know you want to stay informed and reserve your place now already!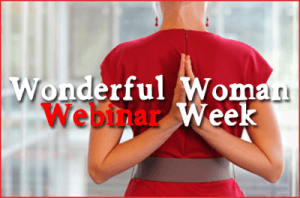 Questions?
Do you have any questions? Please don't hesitate to let us know. We will be happy to help you.
Warm greetings,
Gustaaf Vocking and Nathalie Soeteman
*** BONUS ***
Gift: free ebook
Energy to Excelerate
We are happy with your application for the Excelerate Your Talent Program! As a bonus therefore hereby free access to the ebook Energy to Excelerate that we are currently writing. If you leave your details here, as soon it has been published it will come to you directly.