Do you want to make the world a better place? Infect people with your enthusiasm and ideas? In a way that inspires others effectively? Our How to Really Change the World program includes both the organizational and the personal change skills you need for substantial and sustainable results.
Learn skills to really and sustainably change the world (around you).

As an official minor or a course for professionals.

Attend the lectures and meetings live, remote and on-demand.
More information or do you want to sign up? Just let us know!
For whom?
The program is open to both motivated college (HBO) and university (WO) Bachelor and Master students, as wel as dedicated professionals, who want to learn how to truly change the world (around them).
What you will learn
Do regular change management courses discuss theory almost exclusively, How to Really Change the World prepares you for practice. Which helping and limiting believes could you encounter along the way? Both in yourself and in others? And what behavior? What (non) verbal communication and other skills could help you to achieve your change goals? You will learn to fathom and master it.
Experts as teachers
During the course various experts, from The Netherlands and abroad, share their knowledge and experience.
A professor from South Africa and several leading Dutch and American professors, consultants and authors are happy to cooperate and teach, in a pleasant, interactive way.
Duration and location
The course consists of three parts, enriched with coaching and peer group sessions:
Depending on your needs and goals, the program covers a year or a multiple thereof. We would like to discuss your ideal curriculum.
The lectures take place in the evenings. At The Hague University of Applied Sciences or an equivalent location.
Live, remote and on-demand
To provide even more of you with the opportunity to attend the lectures of How to Really Change the World, we offer the opportunity to attend them partially via Google Hangout on Air. It is also possible to view recordings of meetings when it suits you, on demand. Are you interested in the program, do you want to sign up or do you have any questions or wishes? Please don't hesitate to let us know!
Blended version of HTRCTW coming up, stay informed!
We are working on a blended version of the program. One that provides you with the opportunity of acquiring the knowledge you need online. From your own home, or any other location you prefer. On a time that suits you best. Subsequently, during live, in person workshops you practice and learn how you can effectively bring your learnings into your daily practice. Would you like to stay informed? Just fill in the form below.
Part of your major or minor
The program depends on your own needs and, if necessary, the conditions to graduate for your major. It is possible to take the course as an official minor. Do you have questions about this? Also please feel free to contact us.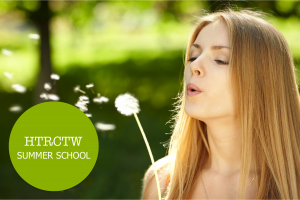 HTRCTW Summer School
For those who await a tough change challenge after summer, we organize the How to Really Change the World Summer School.
The Hague University students, changing the world.
HTRCTW at Delft University of Technology.