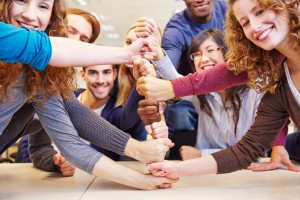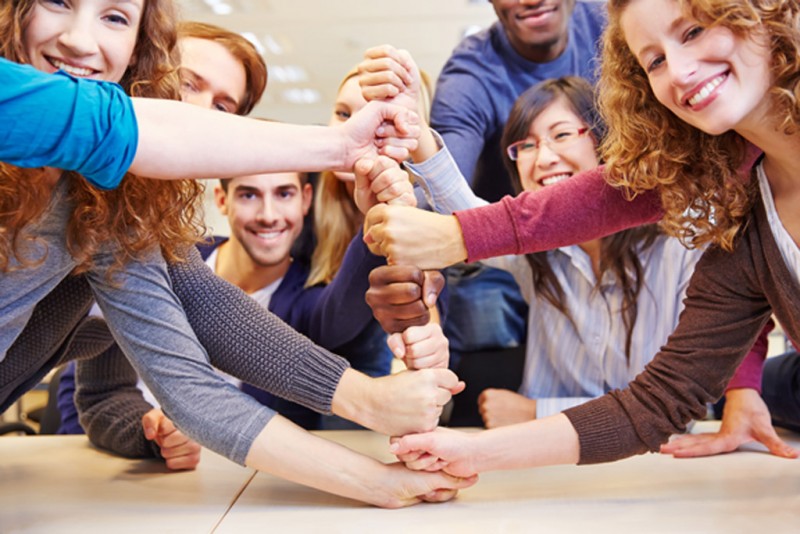 Happy, High performance Teaming is a People and Leadership training at
advanced level
. This highly effective team building training is designed for senior employees, senior program managers, project leaders and senior managers who master the
basic level
and want to further develop themselves in this area, together with their team.
Happy, High Performance Team Building is an example of a customized selection of our communication, leadership and brain skills training for employees, members of Management Teams and directors to work effectively and efficiently, in a collaborative way.
During a Happy High Performance Teaming Workshop (which can be conducted both in English and in Dutch), participants learn how to get the best out of themselves and each other, and how they can apply that, in their practice.
On the basis of our certified Triple A-approach (where we use the latest insights from the Positive Psychology and Character Strengths) participants discover:
What makes them strong (what they are already good at, and what gives them energy) and

how they, if they use their Strength Creators individually, as a team and as an organization optimally, may be 4x as successful as they work less hard.
Through Action Learning participants discover their most appropriate roles. In an Appreciative way they will gain Actionable insights about how they can put it in their practice, in collaboration with others, so they can perform as effectively as possible.
Results in practice
Transfer to the participant's own daily practice is very important. Therefore we recommend to strengthen the Happy High Performance Teaming workshop with (team) coaching, peer group intervision, or a combination thereof.
The efficiency of the workshop is even greater if the application of the learnings are part of the assessment structure. Here, and in the design and implementation of a Brand Advocacy Program that reinforces the learning effects further, we are happy to advise.
Best practice: better and more profitable business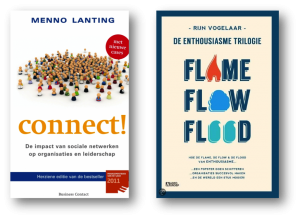 Our proven approach, which has been featured in two management books, results in enthusiastic customers and employees, who provide better and more profitable business:

Higher satisfaction, loyalty and advocacy of both employees and customers.
Better results and more revenue through greater creativity and productivity.
A pleasant working environment, with room for personal development, on the basis of intrinsic motivation, motivations, ambitions and talents.
Employees who share more knowledge, enjoy their work and proudly propagate their business.
Growth in the number of customers, because enthusiastic promoters recommend your company, people and services.
Higher sales: more purchase of products by existing and new customers.
Decreasing costs by a decline in absenteeism, lower required marketing, acquisition, retention and product development budgets and a increase in efficiency.
Reduced recruitment costs: employees, applicants and alumni make sure that your company known as an attractive employer.
A strong, no copy culture: a sustainable competitive advantage.
Increased innovation and change power, allowing your company to respond more flexibly and more incisively on the rapid changes faced by every organization in the 21st century.
For educational institutions, we developed a special happy, high performance program: Schooling Together
Combined with coaching you will reach optimal learning results.
The complete  leadership training Happy, High Performance Teaming takes 8 sessions. Combined with (team) 
coaching
 you will achieve optimal learning results.
Power2Improve provides custom training and coaching solutions. Therefore, longer or shorter programs (workshops), which are fully adapted to the actual situation, are possible as well.
Happy, High performance leadership is also possible as (part of) Personalized Training en Practical Coaching.
Related training and workshops:
> High performance leiderschap
> Team coaching
This is how our customers experience our coaching, training and workshops:
Distinctive knowledge and practical tips!
The commitment and enthusiasm Gustaaf and Nathalie exhibited, was very contagious.
The deployed tools fully supported the outcomes. This made the experience complete.
Great workshop! Open, accessible, expertly. Sometimes sharp and confrontational, but always in a constructive way.
There was plenty of room for interaction. This was even encouraged.
The trainers easily set up a dialogue and were able to lure everyone to respond and supplement.
I went home with new, fresh ideas. I am sure that all that I have learned during the workshop will positively contribute to my work at the office.