Can you, as a leader, be friends with the people in your team? This question was asked us recently. We found there is a whole lot to say about this topic. So much, that we decided to host a webinar about it on Blab.im.
Meanwhile the 'Blabinar' has been scheduled. On October 5th, starting at 8.30 PM CET (click here for the time in your time zone), we will share our knowledge and experience, and we invite you to do the same. There will be plenty of opportunity to ask questions. You are more than welcome!
Blab.im is a streaming video platform that allows four participants to talk with each other via a video connection, simultaneously. The moderator selects who joins via webcam and at what time (only if that person wants to, of course). All participants can pose questions via the chat located on the on the right-hand side of the page. In the left column of the Blab session page, the Twitter messages that participants send about the ongoing discussion are displayed. Using the blue button at the top of this column, you too can tweet about what you think of the session.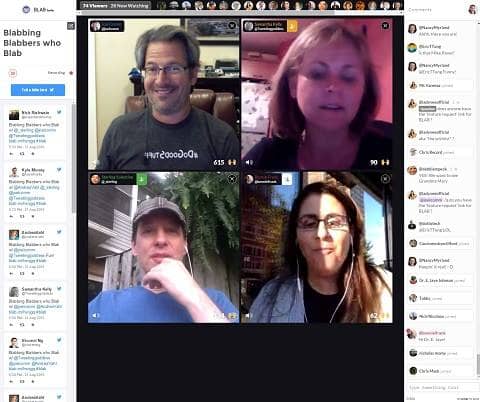 International
The webinar is open to everyone, all over the world. Interest has already been shown by participants from The Netherlands, Austria, Poland and the United States. Hence the official language during the webinar will be English.
Blab like a pro
Haven't you Blabbed before? No worries, we will send you all the information you need to start Blabbing like a Pro immediately.